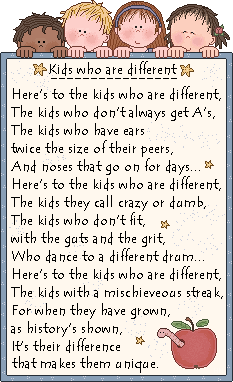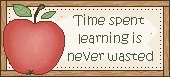 Homework is sent home at the beginning of every week. Please pace yourself and ONLY complete the assignments for each night. It is NOT to be all done at once. Here is an example of what should be done for the reading series. DAY 1- monday night, Day 2- Tuesday night, DAY 3- Wednesday night, DAY4 - Thursday night, and Friday is test day. The tic tac toe sheet is only done once a week. Please feel free to use it more than once for extra practice. However, Math worksheets go home on a daily basis.
I have sent home letters about math and reading lessons we are currently on. These letters also contain ideas to reinforce daily lessons at home.

Dear Parents/Guardians,
Homework is an important part of your child's school experience. According to the archdiocese, first grade is required 30 minutes of homework a night. Homework is given because it is useful in reinforcing what has been learned in class, prepares students for upcoming lessons, teaches responsibility and discipline, and helps students develop positive study habits. It is very important that your child learns good homework habits early. Your child should be fairly independent in completing their homework, as I go over what is expected at the end of each day.
Along with the assignments, your first grader should be engaged 20 minutes of pleasurable reading a day. This includes reading to your child, your child reading to you, and/or shared reading. This time should also be positive and stress free.
Please understand that there is a difference between homework and unfinished work. Unfinished Work: As students transition into first grade, sometimes they need extra time to complete an assignment. I provide enough time for class work. However, sometimes students have trouble completing assignments. Part of your child's homework will be to complete unfinished work from class. However, your child will have four extra days to complete the class work. It's important that we discuss the importance of completing class work in school.
If a situation occurs where homework cannot be turned in or your child is doing more than the required time, please simply write me a note or email me and I will be glad to work it out. Please remember that I have your child's best interest at heart and I simply want to see your child succeed. I know that if we work together, we will all benefit and progress nicely through first grade.
Sincerely,
Mrs. Pitino

The student planner is located inside the B.E.E. Book. A PARENT SIGNATURE IS REQUIRED ON THE STUDENT PLANNER EACH DAY OF THE WEEK TO ENSURE THAT YOUR CHILD IS COMPLETING HOMEWORK ASSIGNMENTS ON A REGULAR BASIS.

RAINBOW WORDS WORKSHEET (Tic Tac Toe sheet)
(USE THIS PAPER FOR SPELLING WORDS AND ABC ORDER)
STUDENTS WRITE THE SPELLING WORDS ONCE WITH A PENCIL. THEY THEN CHOOSE THREE DIFFERENT COLORED CRAYONS THEY WOULD LIKE TO TRACE EACH WORD WITH. FORE EXAMPLE, IF A STUDENT CHOOSES RED, BLUE, AND GREEN SHE/HE WOULD TRACE THE WORDS ONCE IN RED, THEN AGAIN IN BLUE, AND ONE LAST TIME IN GREEN.
RAINBOW WORDS! HAVE FUN!!!!