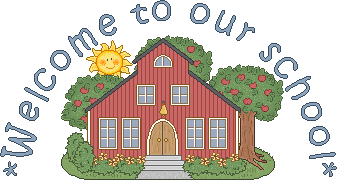 Helpful Websites
Learn to Read with Starfall
Check out this wonderful interactive site. The Starfall learn-to-read program was created to meet the needs of the emergent reader by incorporating rhyming games and high-interest books that teach phonemic awareness (sounds in words), phonics, decoding skills, and comprehension. The program is designed to instill confidence and enable the child to proceed as quickly as possible to a balanced reading program.

LearningPlanet.com
Check out this interactive site. You'll find a concentration style memory game, alphabet and counting games, crossword puzzles, word searches, and more. (You must have Shockwave installed on your computer.)

Thunk.com
This cool site has its own secret code machine. Generate a secret code and share it with your friends!

Fun Brain
This site will keep students, parents, and teachers busy for hours! It includes games to sharpen your math and language arts skills. Have fun!

The Idea Box
Teachers, parents, and children are going to love this site! It has lots of activities including crafts, songs, and chats.

Jan Brett's Web Site
A wonderful author and illustrator of children's books.

Audrey Wood's Clubhouse
Visit this author/illustrator's cool site. We love her!

The official Eric Carle Web Site
This web site has lots of information about this popular author/illustrator's work

PBS for Kids
Includes Arthur, Teletubbies, Kratts' Creatures, and more!

Nick Jr.
Nickelodeon's site for kids featuring Blue Clues, Franklin, and Little Bear.
Reinforce spelling and high frequency words using fun activities and technology.
https://ep-storytown.wikispaces.com/1st_Grade#theme3
This is a great website filled with fun games to reinforce weekly lessons as well as review material from previous weeks.